---
Shipping Notice:
Due to the on-going chip shortage deliveries on all products are delayed approximately 2-4 months.
All orders are Built to Order and will ship on a first come first served basis.
Please contact Sales with any questions about future orders, or updates on current orders.
We appreciate your patience!
---
NetNinja
NetNinja Demo
What is a NetNinja?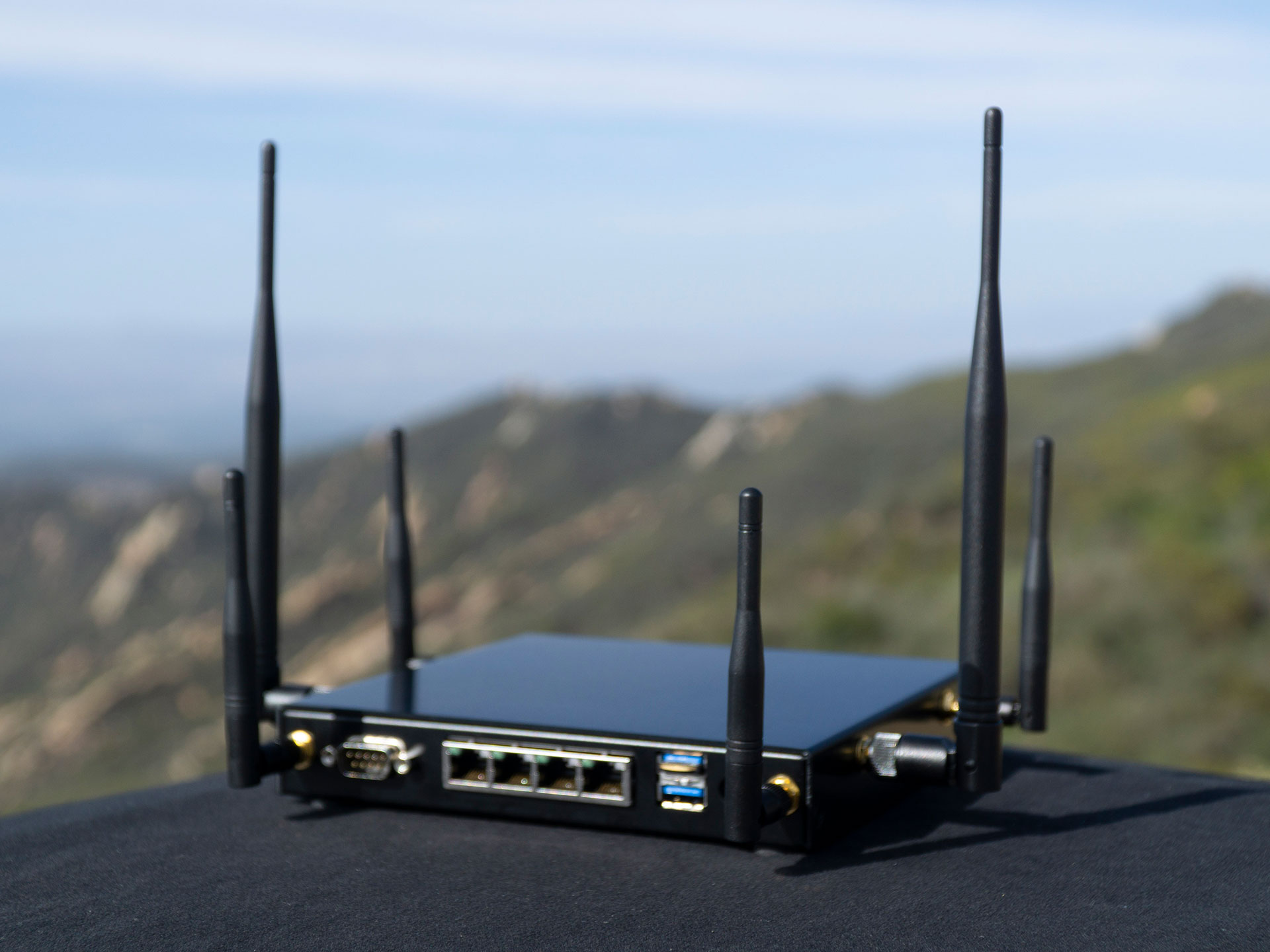 A bastion host for your MDF closet, plug into multiple layers of your network to monitor your network remotely with the built in cellular modem.
Based on a PC Engines APU4 board, our NetNinja was designed as a platform for pentesters, developers, security enthusiast and professionals to build on.
Our NetNinja only looks like a router, it's a fully functional 64-bit embedded device with Full Disk Encryption and 2FA with YubiKey HSM and LUKS
Connectivity
Our connectivity solution provides our customers with a high-speed connection with no throttling.
IPv4 and IPv6 Static Addressing
IP Sec Tunnel Support
Optional Peer-2-Peer Communication (Multiple Devices)
US Domestic Service w/ International Roaming
Monthly Pricing
| Data Allowance | Monthly Price |
| --- | --- |
| 1 GB LTE* | $15 |
| 5 GB LTE* | $45 |
| 10 GB LTE* | $80 |
| 25 GB LTE* | $200 |
| 50 GB LTE* | $400 |
Ordering Options