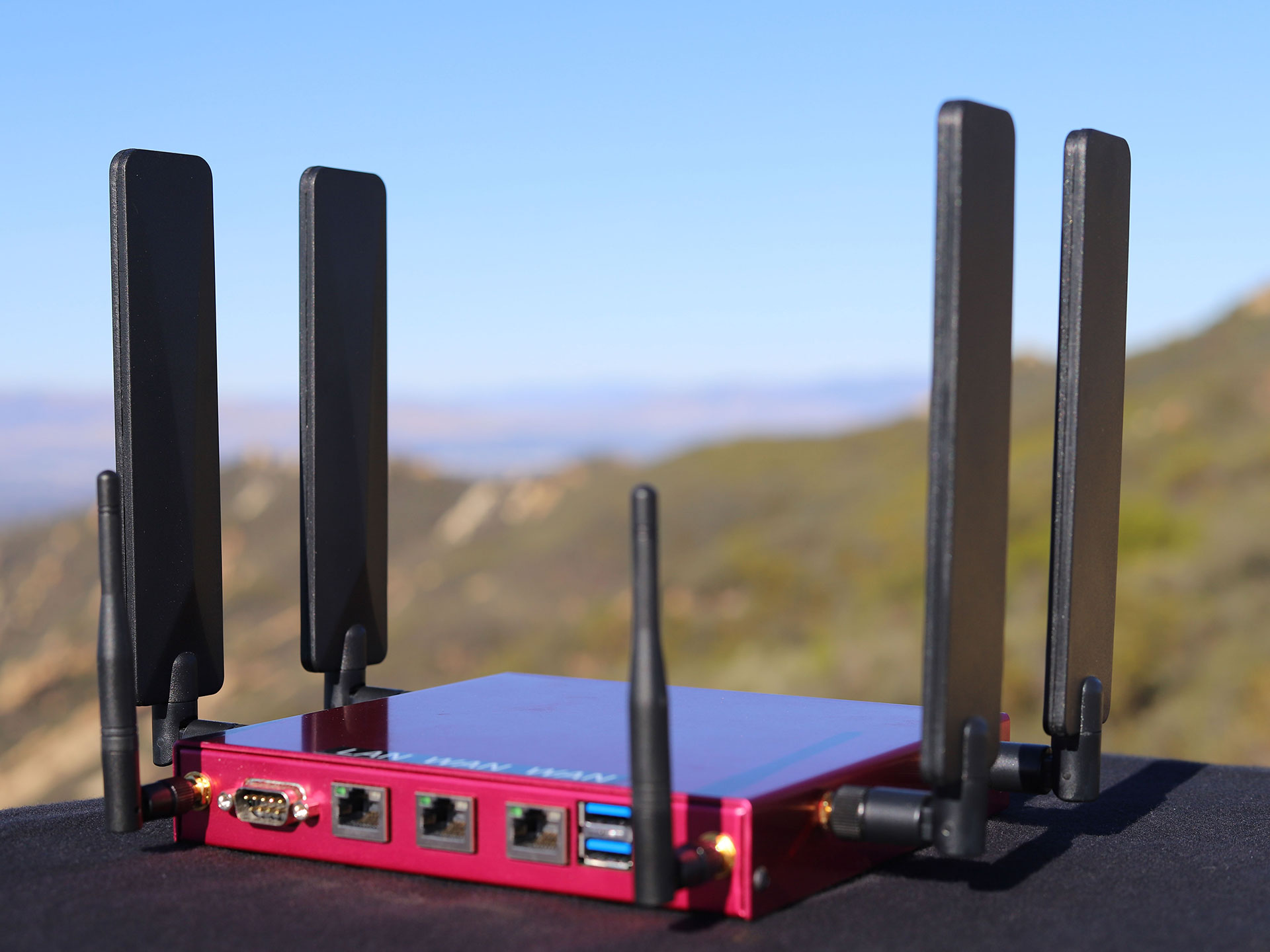 VariHaul
High Speed mobile internet solutions are often plagued by high latency, and service drops. With the VeriHaul we use any and all available internet connections, which includes 2 separate cellular providers, all connected simultaneously to provide ultra-high-speed low latency connections in areas previously not possible. The units can also be daisy-chained together to ultimately create a larger "pipe".
The VariHaul is a Multiplexing Cellular router that uses 2 cellular connections and up to 2 additional WAN connections to provide high-bandwidth low latency connections. Perfect for live streaming, remote broadcast, and other remote high-bandwidth applications.
Connectivity
The VariHaul Dual Radio Cellular Router, with an AWS instance that ingest the connections providing the conduit to make several connections appear as one.
3 Gigabit 2 WAN, 1 LAN
2 CAT 6 LTE Modems
LTE Peak ~240 Mbps Down / ~90 Mbps
LTE Avg. ~120 Mbps Down / ~60 Mbps
OpenWRT
Monthly Pricing
| Data Allowance | Monthly Price |
| --- | --- |
| 1 GB LTE* | $35 |
| 5 GB LTE* | $65 |
| 10 GB LTE* | $100 |
| 25 GB LTE* | $250 |
| 50 GB LTE* | $450 |
Ordering Options